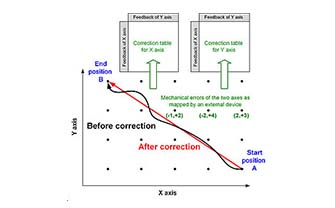 Integrated motion control and mechanics system design provides higher Accuracy and Performance
Learn more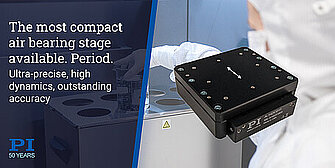 · PI (Physik Instrumente) LP
Frictionless, wear-free precision motion system with very high dynamics, straightness & flatness for 24/7 use. In addition to its extensive line of large air bearing tables and gantries, PI has a long history of designing very compact air bearings for industry and research.
Learn more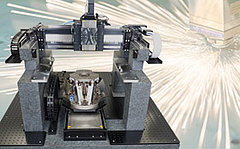 · PI (Physik Instrumente) LP
PI gantries and linear stages provide high performance for laser processing, machining
Learn more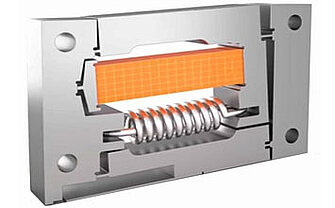 · Scott Jordan · Stefan Vorndran · PI (Physik Instrumente) LP
How to use Piezo Flexure Mechanisms and Piezo Motors - Applications, Performance, Calculations
Learn more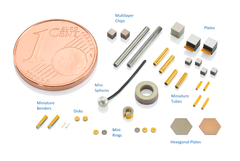 · PI (Physik Instrumente) LP
Miniature Piezo Transducers Manufactured for Medical Engineering
Learn more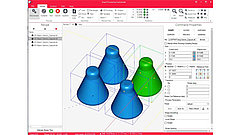 Using Gantries and ACS-Based Motion Controllers
· PI (Physik Instrumente) LP
Using Gantries and ACS-Based Motion Controllers for Additive Manufacturing, 3D Printing Development Platforms
Learn more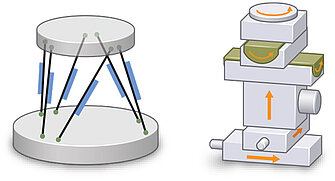 · Dr. Annemarie Oesterle
Stewart Platforms vs. Conventional Mechanics - Differences and Advantages of Parallel Kinematic Machines in Precision Motion
Learn more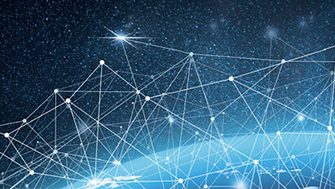 High Precision Tip/Tilt Mechanisms Direct and Keep Laser Beams Precisely on Target
How PI Fast Steering Mirrors (FSM) support the Future of Laser Based Communication
Learn more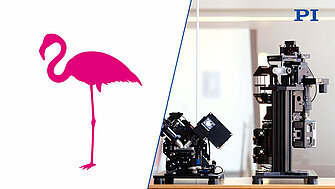 Precise Sample Positioning is Crucial for Conclusive Images
· Markus Wiederspahn · Dr. Thomas Bocher
Lightsheet microscopy (LSFM) is a powerful platform for in vivo imaging offering low phototoxicity and fast image acquisition. The Flamingo project from Professor Dr. Jan Huisken, Research Group Leader and Director of the Medical Engineering Department at Morgridge Institute for Research in Madison, WI, aims to make this technology easily available to researchers.
Learn more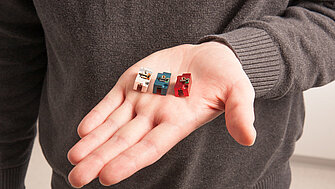 An In-house Development for Precision over Large Travel Ranges
· Doris Knauer
For conventional nanopositioning with piezo actuators and large travel ranges from 1 mm, incremental position sensors such as PIOne are used instead of capacitive sensors. Dr. Axel Grabowski, Head of Sensor Development at PI and developer of PIOne, explains the advantages of the the incremental position sensor with maximum resolution and moderate energy consumption.
Learn more