- Technology - PI Benelux B.V.
Settels and PI present a contactless measuring system with large standoff distance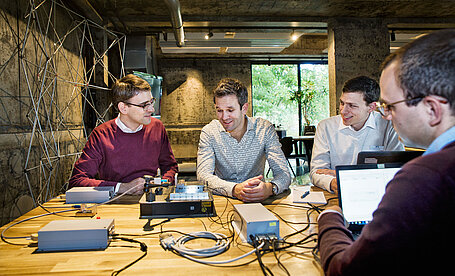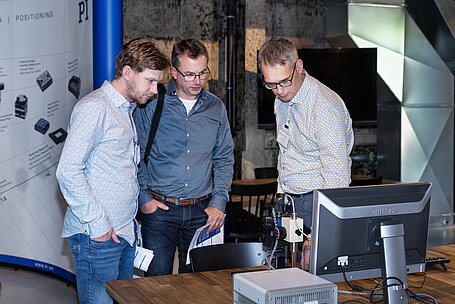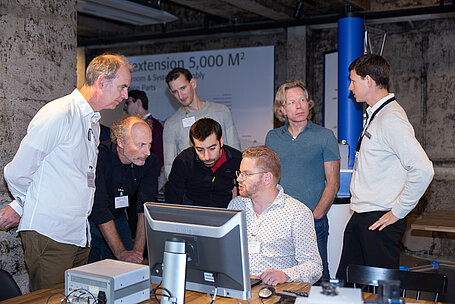 Involving others in discovering possible fields of application
Settels and PI are launching the new system soon. Besides the contactless feature, it promises to also give more operating space and freedom of movement. Because the contactless feature makes for a system that can be easily integrated into various types of technology, systems, and manufacturing processes, the developers were very curious about how other technologists would use the system in their daily work.
"Interesting and promising technology. It directly triggers you to think about which applications would benefit the most from the unique features of the sensor"
Erik Reichardt, sales manager at PI Benelux, explains: "Basically, the sensor we've developed together, was a classic technology push. However, both Settels and PI were convinced that the unique benefits it delivers, would make a great addition to our existing sensor product range. The presentation of the system itself, triggered an interesting discussion. It gave us great insights into many other possible applications."
More details about the measuring system
The contactless optical distance measurement system will be taken into production at the end of this year. Its groundbreaking features will make it applicable to a broad range of activities in various fields. The system comes with a small form factor and a measurement spot size of only 2 μm. It reaches nanometer resolution with a large standoff distance that reaches up to 37,5 mm. It is an absolute position sensing system with measuring ranges of 20 μm, 100 μm, and 500 μm.
Curious about the contactless measuring system? Download the datasheet or contact Erik Reichardt