- Company - PI Benelux B.V.
Welcome to our new Application Engineer: Ankit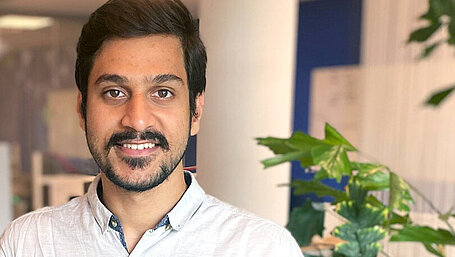 Exciting to see everything move
Originally Ankit came to the Netherlands for his master education in Systems and Controls. "I've always liked working with machines and building things. It's really exciting to see everything move the way it's supposed to. During my master I became even more interested in understanding how to make machines better. When I met someone from PI Benelux, it turned out the company was looking for someone who could do just that. So it was a good fit for both of us."
Gaining new perspectives
Besides working with machines, Ankit enjoys connecting to people as well. "I like helping out customers, not only because it's always nice to see a happy face, but because I learn a lot in a technical sense as well. Different types of people face different types of problems, so I'm always gaining new perspectives." Same goes for resolving issues on the work floor. "I would describe myself as opportunistic and decisive. I'm eager to know what a discussion is about, consider all views and then make the decision. If the issue fits me well, I'll gladly be a part of it."
Ankit has already started his new job. To read about our other PI Benelux team members, click here!